WHAT'S COMING, CREDITS
AND GREAT LINKS

COME BACK SOON FOR:
MORE JOKES & STORIES
FUNNIER JOKES
CHICKEN JOKES
JOKES ABOUT RABBIS
GENTILE (GOY) JOKES
MORE KABLINSKY STORIES
STREAMING VIDEO
OBNOXIOUS SOUND EFFECTS
MORE INTERESTING ANIMATIONS
MORE AMAZING LINKS
JOKE OF THE DAY
SUBMIT YOUR JOKES

THIS WEBSITE WAS DESIGNED BY
AGE OF AQUARIUS WEB GRAPHICS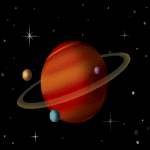 DESIGNERS:
STEPHEN NICKELBERG & ILONA LYNCH
if you want your website to look this good call us at:
(516) 432-7534
or e-mail Age Of Aquarius Web Graphics
"IF YOU'VE READ THIS FAR YOU GET A FREE BOWL OF SOUP!"

MORE FUNNY STUFF!!

WHY DID THE CHICKEN CROSS THE ROAD?
STILL SMOKING?
GET CIGARETTES FOR $11 A CARTON!!!

TONS OF KICK-ASS FUNNY SITES
if you like Comedy and Weird Stuff, check out these Web Rings

GET PAID TO SURF THE WEB!
-- THEY REALLY PAY YOU!!!

EATING OUT TONIGHT?
THEN YOU'LL WANT TO CHECK OUT MY FAVORITE WEB SITE FOR RESTAURANT REVIEWS --
MR. WHIPSNADE'S FOOD PATROL

Mr. Whipsnade has reviews on all kinds of restaurants and encourages you to send in your reviews -- you'll even see interesting old pictures like this one in his special section on Food History!
SPORTS FANS!!!

Get up-to-the-minute Sports Headlines plus monthly features on your favorite Teams & Players
check out the online edition of
NEW YORK SPORTS DIGEST
Did your big brother ever say to you,
"You were adopted!"
or worse --
"You weren't born, you were manufactured!"
FIND OUT WHERE YOU CAME FROM!!!
you don't want to click here, believe me