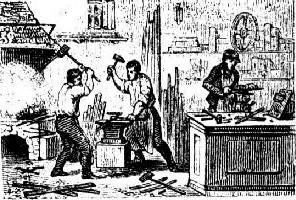 AMERICA AT WORK

TIME CHECK
The way some of our employees constantly check their watches you'd think that they are really quality control inspectors working for Timex undercover. If they spent less time looking at their watches and actually looked up once in a while, they'd be amazed at the phenomenon of a human being actually standing there breathing who'd only like you to take his money if you could fit him into your busy schedule. The boss might also like this since he signs your paycheck, despite our being overworked and underpaid!
I say remove all clocks from the general workplace and check your watches with security when reporting at work.
Why not take a random survey in 6 months around the country and see whether employee productivity as well as the quality of workmanship actually increased or decreased. I'm sure you'll be most pleasantly surprised!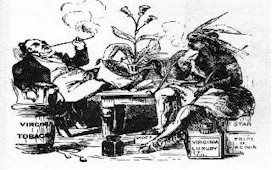 COFFEE BREAK
It's amazing how much time is spent concerned with the coffee break! No sooner do the heat and lights kick in and the customers are waiting when the employee(s) starts an intense discussion about their impending coffee break. Never mind that the store opened at 9 am and there are customers waiting on the extremely busy sale day, it's already 9:15 and the pressure's too much for him.
Like a 3 year old waiting to play with a new toy, he's just got to know when he can go for his much deserved break! Unfortunately, a lot of people are more concerned with their two 15 minute breaks than they are with the remainder of their 8 hour day.
Don't kid yourself. Killing 7 and a half hours is a developed skill!